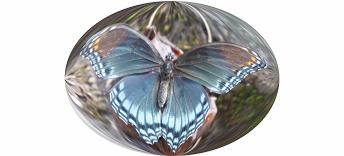 ACAC Exec. Director Leigh Woods a Member of the Arkansas Talent DataBase is this Weeks Guest on Arkansas Talent Conversations
The Arkansas Community Arts Cooperative (ACAC) Executive Director Leigh Woods discusses the humble beginnings of an open source Arts Resource. Arkansas Talent Conversations is a weekly podcast that interviews Arts and Entertainment Professionals for perspectives into today's art, film and entertainment scene.
The Arkansas Community Arts Cooperative began over 9 years ago as a local Arts Happening. Today the ACAC has a permanent location in Little Rock Arkansas as an open Venue for all Artists and Performers. The ACAC's mission is to provide opportunities and resources to artists and the community including those who would not normally have access to them. To achieve this mission the ACAC strives to offer resources for low-to-no cost to the community. The ACAC cultivates programs and activities; provides exhibition and performance space that encourage participation, appreciation and awareness of the arts in Arkansas. In coming full circle, the ACAC wants to provide artists with a forum for expression while giving members of the community an opportunity to participate and learn about the arts. You can find out more information about the ACAC by looking up ACACarkansas.
The ACAC is a member of the Arkansas Talent Database. Arkansas Talent Conversations interviews, on a weekly basis, members of the Arkansas Talent DataBase (ATDB). The ATDB is a free resource website for all Arkansas residents involved in arts and entertainment. Whether they are, filmmakers, actors, artists, musicians, writers, and all entertainment professionals. "As this website resource grows, so are the opportunities for its members along with arts and entertainment visibility for Arkansas." Says Co-Founder Kevin Yares.