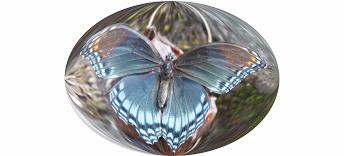 Arkansas Talent Conversations Debuts on Feb. 17th with Members of the Arkansas Talent DataBase a Free Resource Website for Entertainment Professionals

Bob Pest, President and Co-Founder of the Ozark Foothills FilmFest leads the debut of the Arkansas Talent Conversations Podcast. Arkansas Talent Conversations interviews Arts and Entertainment Professionals for perspectives into today's art scene.
Bob Pest announces the line up for the start of the 2010 film festival season for the Ozark FootHills FilmFest, March 24th through March 28th. The film festival leads the 2010 season and is the launching platform for many filmmakers to screen their new films to a wide audience. Now in its 9th year, the festival also hosts a variety of interaction gatherings between audience members and the filmmakers. The festival is also host to the 3rd annual screenwriting competition.
The Arkansas Talent Conversations interviews members of the Arkansas Talent DataBase (ATDB). The ATDB is a free resource website for all Arkansas residents involved in arts and entertainment. Whether they are, filmmakers, producers, actors, artists, musicians, voice talent, cinematographers and all entertainment professionals. Each member posts their own specific talents along with a personal Bio and Resume. There are also up to three website links that can be added to the members personal pages. A blog posting is also encouraged by the website moderators, along with an Events listing of upcoming casting calls, gatherings, and film festivals. Each member can customize their pages to reflect their personality. Recent photographs and up to date profiles are also encouraged. "As this website resource grows, so will the opportunities for its members and the art and entertainment visibility for Arkansas." Says Co-Founder Kevin Yares. "We look forward to being a part of the great Talent that is offered in the state."