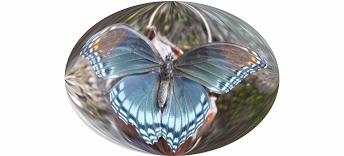 Producer Director Casey Kucera a Member of the Arkansas Talent DataBase is this Weeks Guest on Arkansas Talent Conversations
Producer Casey Kucera, a true late bloomer in the film making world, takes on serious subject matter in his first directorial short The Color of Blood. Arkansas Talent Conversations is a weekly podcast that interviews Arts and Entertainment Professionals for perspectives into today's art, film and entertainment scene.
Writer and Director Casey Kucera talks about his role in serious subject matter with a gritty short film titled The Color of Blood. After producing another short called The Space Station, Kucera takes on a long weekend of shooting, directing and editing for The Color of Blood. While this gritty tale is a student film it highlights Kucera's ability as a writer/director to bring his own style to the big screen. Shot entirely on a single location during an ice storm, his cast and crew prove that a great story can be conveyed onto film regardless of conditions. Along with Casey Kucera is his production partner T.C. Jones. T.C. has become Kucera's editor after having completed a co-production of music video venues. Together the duo have taken on the task of this short film which is up, to be presented at the University of Central Arkansas' Annual Film Festival, along with an entry to the Little Rock Film Festival.
Casey Kucera is a member of the Arkansas Talent Database. Arkansas Talent Conversations interviews, on a weekly basis, members of the Arkansas Talent DataBase (ATDB). The ATDB is a free resource website for all Arkansas residents involved in arts and entertainment. Whether they are, filmmakers, actors, artists, musicians, writers, and all entertainment professionals. "As this website resource grows, so are the opportunities for its members along with arts and entertainment visibility for Arkansas." Says Co-Founder Kevin Yares.