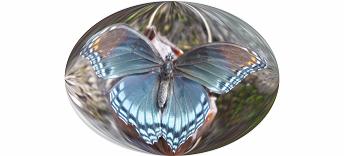 Award Winning Director Gerry Bruno a Member of the Arkansas Talent DataBase is this Weeks Guest on Arkansas Talent Conversations
Director Gerry Bruno talks about his transition from the east coast and how he has found a unique cooperative spirit for film in Arkansas. Arkansas Talent Conversations is a weekly podcast that interviews Arts and Entertainment Professionals for perspectives into today's art, film and entertainment scene.
Award winning director Gerry Bruno began his career as a commercial videographer, producer and director. He has now moved into the Independent film world with his latest web series The Bloodstone Diaries written by David Koon. Both Gerry Bruno and David Koon teamed up at the 2009 - 48 hour film project in Little Rock with their entry Fortunate. The film took first place and moves on to the national competition this April in Las Vegas. Gerry discusses his process and how it has changed over the years as he moves more into a directorial role and less with being directly behind the camera as a cinematographer. He has also assembled a team from that experience of the 48 hour film project, and now works closely with them for new creative projects. Gerry also talks about the cooperative effort for film in Arkansas, and the unique opportunities that are readily available.
Gerry Bruno is a member of the Arkansas Talent Database. Arkansas Talent Conversations interviews, on a weekly basis, members of the Arkansas Talent DataBase (ATDB). The ATDB is a free resource website for all Arkansas residents involved in arts and entertainment. Whether they are, filmmakers, producers, actors, artists, musicians, writers, cinematographers and all entertainment professionals. "As this website resource grows, so are the opportunities for its members along with arts and entertainment visibility for Arkansas." Says Co-Founder Kevin Yares.