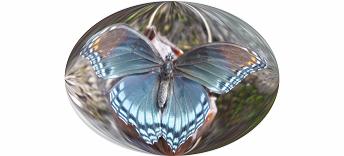 Writer Director Jett West a Member of the Arkansas Talent DataBase Discusses his Latest Film on this Weeks Arkansas Talent Conversations
Director Jett West reveals his method for adapting his Novella "Quad" into a series of feature films and how this process has changed with each succession. Arkansas Talent Conversations is a weekly podcast that interviews Arts and Entertainment Professionals for perspectives into today's art, film and entertainment scene.
Jett West, with a successful release of his first feature film "The Devil lives in Hot Springs", discusses his process for his upcoming release "Tuckerman." While Jett considers himself more of a thriller writer with dark overtones, his ability to convey emotion onto the screen through relatively untrained actors proves an easy transition from his words to action on the screen. Having never directed a film before, his first undertaking with "The Devil lives in Hot Springs" proves he can adapt, and make an Independent film that has now turned a profit.
Jett's second feature film "Tuckerman" has a larger cast, more locations and he has moved the film into a family environment. His adaptation of the short story includes an element not always found in a thriller, supernatural, horror movie; he wanted the child actors playing in the film an opportunity to see their work.
Jett West is a member of the Arkansas Talent Database. Arkansas Talent Conversations interviews, on a weekly basis, members of the Arkansas Talent DataBase (ATDB). The ATDB is a free resource website for all Arkansas residents involved in arts and entertainment. Whether they are, filmmakers, producers, actors, artists, musicians, writers, cinematographers and all entertainment professionals. "As this website resource grows, so are the opportunities for its members along with arts and entertainment visibility for Arkansas." Says Co-Founder Kevin Yares. "We look forward to sharing the great Talent that is offered in Arkansas."