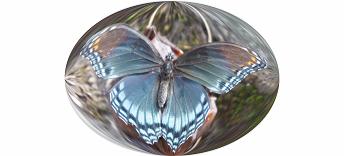 Kevin Yares is a wonderfully hell bent stickler for perfection. Under the blessing and guidance from Kat, a storywriter herself and with many published credits, pushed him off the cliff to embark into a world beyond boring technical documentation. Crashing many times into the abyss below, small wings grew and a voice was found from his vast experiences in dealing with the wide range of human emotions.

Classical training thrown aside from the college years of endless technical writing, the voice of storyteller has emerged. Says Yares. "Having the capability to allow the characters to speak to me and have their own voice is a huge driving force behind my work."

Studying the works of other writers and analyzing films with his wife, combined with a large home library of screen writing resources, allows for the art and structure of writing.

"I also enjoy expressing my creative side in furniture and cabinetwork with the sawmill we purchased. Wood working for me has a strong relationship with writing. You can go to the woods, choose a tree and improve the forest by selective cutting. Take those logs back to the mill, saw that timber into boards and then use that precious wood and make something that will last beyond your own lifetime. I want to translate that skill into the art of story telling"


Current Screenplays

The Scribe - Controversial Thriller

A young scholar makes a fateful discovery when she uncovers the writings of Mary Magdalene. These writings are linked to an ancient treasure stolen from Herod's palace during the time of Christ and must be protected from a greedy and manipulative Bishop.


Choice Destiny - Re Birth, Coming of Age

Second chances are only a wish away as a baby boomer couple discovers when they are transported back to their early twenties. They soon realize that wisdom and youth can propel them to the top but it can leave a greater emptiness than what they left behind.


Pago - Coming of Age, Revenge, Lost Soul

Wounded by the death of his sister and a jailed mother, a young man rescues a kidnapped girl from a drug gang. Alone, he attempts to gain justice in a community rifled with death and corruption.


Adaptation of Kats Tales - Human Revenge, Horror, Thriller

Currently in production of audio CD's of - Kats Tales Volume 1 "Revealed Evil". Co writing and production of direct to DVD - Kats Tales Volume 1 "Revealed Evil". Concurrently co writing and production of Volume 2 "Natures Secrets" and Volume 3 "Shadows".